Automation Solutions
OEM PLCs, Touchscreens, Software, Modems, Routers and Interface Products to connect, monitor or run your systems.
Product Deployment
We test, configure and kit communications solutions. Plus, we can give them your own part numbers and ship them to your locations.
Robust Wireless
Top quality products that just work. We can partner with you to select and configure the right cellular, narrowband or wideband equipment.
Business Critical Solutions and Kitting Services
Our customers are committed to excellence. We know that you take your business seriously and you have critical infrastructure that is vital to your operations. So do we! That is why since 1997 we have been so successful in helping Pipelines, Electrical Utilities, Water Systems, Mining, Railroads and Commercial Operations design and deploy their private network communications.
You have a long term perspective. What you work on today can have a big impact over many years. We understand this and can help you with equipment selection, interconnectivity, configuration, testing and deployment so you can get the right solutions to the right locations time and time again.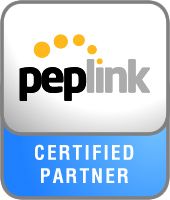 DCI is a Certified Peplink Partner
Peplink High-Reliability Multicellular Routers
Bandwidth bonding, advanced failover protection, seamless integration, easy to deploy and manage. Learn more about Peplink

Peplink is committed to providing the reliability you can count on. They continually build and improve testing facilities, bringing you devices that can easily handle the stress that would crush lesser equipment. Every Peplink design is rigorously tested to exceed your expectations for speed, reliability, durability, and ease-of-use. They invest heavily in quality assurance and user experience testing to give you affordable, enterprise-class gear that just works, from the moment you take it out of the box.
Great Industrial Automation Solutions for Great Companies
We represent leading manufacturers from around the world
Here are just a few examples...
---